BBC Countryfile films Sheringham Shoal
John Craven and the team from BBC's Countryfile arrived in Wells-next-the-Sea yesterday to film Sheringham Shoal for a feature on offshore wind energy to be broadcast on Sunday, October 16.
The team arrived at dawn for a safety induction, before travelling on the vessel MPI Dulcinea to film the wind farm's construction progress. John later interviewed Scira's General Manager Einar Strømsvåg for the national programme's feature.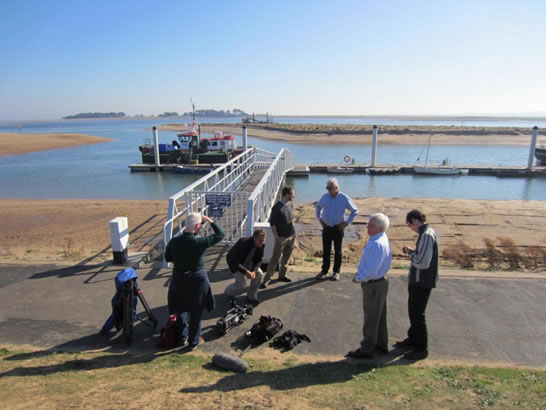 The BBC film crew getting ready to record John Craven's interview with Einar Strømsvåg.
For further information contact:
Liz Hancock
Communications Manager
Sheringham Shoal Offshore Wind Farm
T: 07557 264326
elhanc@statoil.com
or
Nigel Tompkins
PR Consultant
New Ideas for Business
01263 822427
nigel@ni4b.co.uk
Issue Date: 30-09-2011