News Archive
/ Sheringham Shoal opened by Norway's Crown Prince
Sheringham Shoal opened by Norway's Crown Prince
Norfolk's majestic Holkham Hall was the setting for yesterday's official opening of the 317MW Sheringham Shoal Offshore Wind Farm by His Royal Highness, Crown Prince Haakon of Norway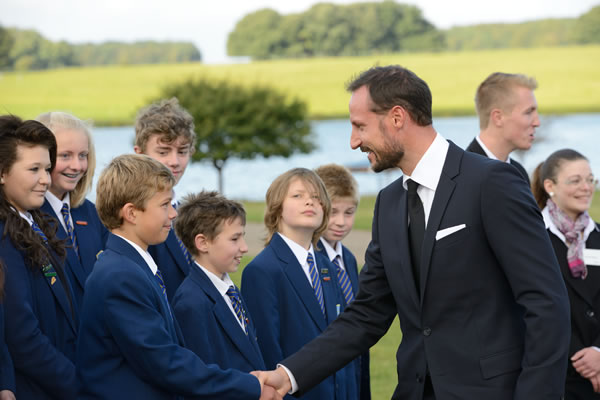 Crown Prince Haakon of Norway officially opened the Sheringham Shoal Offshore Wind Farm yesterday.
The Crown Prince arrived via helicopter with representatives from the wind farm's owner companies, Statoil and Statkraft, and Norwegian and British Ministers and Ambassadors. He was greeted by students from local high school, Alderman Peel.
Holkham Hall owners Viscount and Viscountess Coke welcomed the Crown Prince, dignitaries and around 100 guests to their stately home, located just outside in Wells-next-the-Sea, where the wind farm will have its operations and maintenance base.
Sheringham Shoal is owned equally by the two Norwegian energy leaders through joint-venture company, Scira Offshore Energy Limited.
The official event was closed by Scira General Manager, Einar Strømsvâg who said his team had worked for more than three years to prepare for the wind farm's operation.
"In late 2010 we started to recruit locally to fill all the positions necessary to operate and maintain the wind farm," he remarked. "Two years later Scira has, together with our contactors and partners established an organisation of 60 highly motivated people."
"I thank you for participating in this important celebration as such positive attention will provides us with the extra energy and motivation to keep improving."
Also speaking at the official opening were the UK Secretary of State for Energy and Climate Change, Edward Davey; Norwegian Minister of Petroleum and Energy, Ola Borten Moe; Minister of Trade and Industry, Trond Giske; and the owners' presidents and CEOs, Helge Lund from Statoil and Christian Rynning-Tønnesen from Statkraft.
The opening event included musical performances by local students, mediated interviews by BBC presenter Sonali Shah and a show entitled A Windy World by girl group The Boxettes and dancers from Cirque Bijou.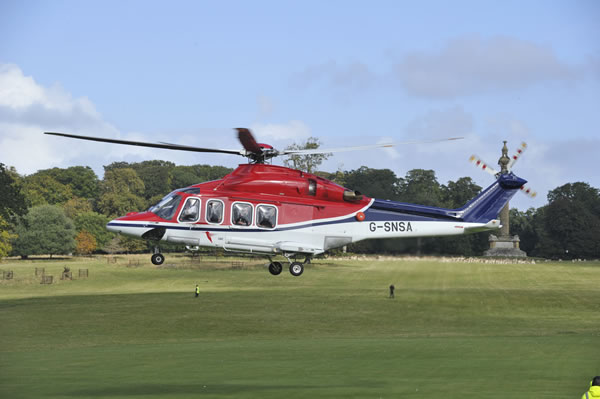 Helicopters arrive at Holkham Hall with dignitaries for the launch event.
For further information: Scira Offshore Energy, HR & Communications Manager, Liz Hancock on 07557 264326
Issue Date: 28-09-2012