New Power Plant Manager for Sheringham Shoal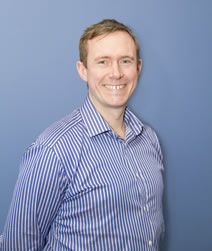 Adam Blake
Statkraft has appointed Adam Blake as Power Plant Manager for the Sheringham Shoal Offshore Wind Farm. He succeeds Jason Halsey, who moves within the organisation to a role where he will take the lead in the development of new renewable energy projects. Adam's appointment is part of a management team restructure which is likely to lead to a number of recruitment opportunities at Sheringham Shoal in the coming months.
Adam, who was brought up in Stalham in north east Norfolk, is keen for Sheringham Shoal Offshore Wind Farm to continue to make a significant contribution to the regional economy
"I am very positive about the future of the Sheringham Shoal, he says. "I anticipate a number of supply tender opportunities for significant contracts will be issued throughout the year creating opportunities for the supply chain.
"The wind farm performed exceptionally well in 2015, and I look forward to ensuring that level of success is sustained throughout 2016. I'm fortunate to be supported by a focused and dedicated team, and we are currently making a number of changes to the structure of the management team which will aid our operational efficiencies.
"Sheringham Shoal is somewhat of a local landmark which has built strong links with the local community and I'm excited about continuing to build our presence through the support of local initiatives and events" he added.
Adam's career within the Sheringham Shoal has spanned almost 5 years, having joined the project in June 2011 as HSE Manager. More recently, he has been the wind farm's O&M Manager.
For further information please contact:
Nigel Tompkins
New Ideas for Business
T: 01263 822427
M: 07860 206565
E:
nigel@ni4b.co.uk
The 317MW Sheringham Shoal Offshore Wind Farm, which is operated by Statkraft, is situated between 9-17 miles off the coast of North Norfolk, and in 2015, its 88 wind turbines produced 1164GWh, sufficient electricity for 278,000 UK homes [DECC DUKES]
About Statkraft
Renowned for its 120 years of corporate passion for energy industry innovation, Statkraft is a leading company in hydropower internationally and Europe's largest generator of renewable energy. Headquartered in Oslo, Norway, Statkraft has 4200 employees in more than 20 countries. The Group produces hydropower, wind power, gas power and district heating and is a global player in energy market operations.
Since 2006, Statkraft has invested £1.4 billion in the UK's renewable energy infrastructure and provided 2.5 GW of renewable energy Power Purchase Agreements (PPA's). Statkraft's renewable energy generation assets in the UK have a capacity of 900 MW and the company is the majority owner and operator of three onshore wind farms, a major shareholder in two offshore wind farms, and owns and operates the largest hydropower plant in England and Wales.
Statkraft entered the offshore wind sector in 2009, and in 2014 Statkraft took over O&M responsibility for the 317MW Sheringham Shoal offshore wind-farm.
In July 2014 Statkraft, in partnership with Statoil (as operator) and Masdar, made an investment decision on the 402MW Dudgeon offshore wind farm in the Greater Wash.
Issue Date: 25-02-2016