News Archive
/ Celebrating the installation of the 44th foundation/TP
Celebrating the installation of the 44th foundation/TP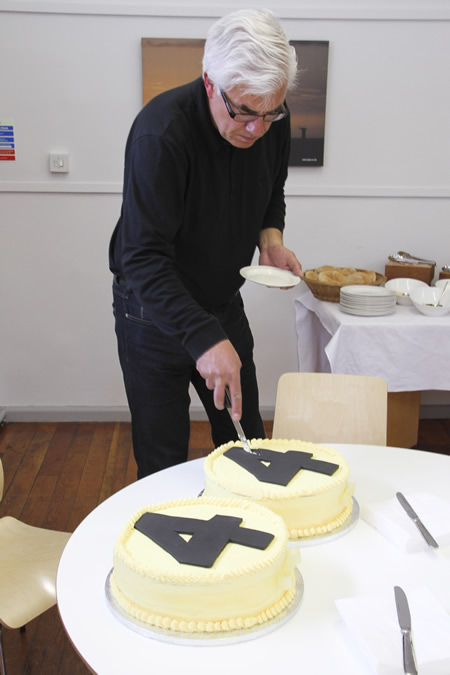 Einar Strømsvåg, General Manager of Scira Offshore Energy, cuts the first slice of cake.
A small celebration took place at the Scira offices on Polka Road in Wells on 14 June 2011, to mark the successful installation of the 44th foundation for the windfarm. Once fully constructed, the windfarm will comprise 88 turbines producing enough electricity to power 220,000 homes. Each turbine rests on a foundation comprising a monopile, topped by a yellow transition piece. The installation of the 44th foundation by the state of the art crane vessel the Oleg Strashnov marked the halfway point for foundation installation, and consequently employees of Sheringham Shoal enjoyed a slice of delicious cake, supplied by Arthur Howell Bakery of Wells.
Since the celebration, a further seven foundations have been installed, making the current total 51.
For further information contact: Sheringham Shoal Offshore Wind Farm Communications Manager, Elizabeth Hancock on mobile 07557 264326 or email elhanc@statoil.com
Issue Date: 24-06-2011