Historic cooperation agreement signed.
An historic agreement was signed by the Wells Harbour Commissioners and the developer of the Sheringham Shoal Offshore Wind Farm, Scira Offshore Energy Ltd last night in Wells-next-the-Sea.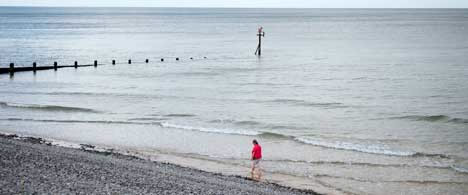 The agreement confirms that Scira will use Wells Harbour as its operational base for the Sheringham Shoal Wind Farm for a period of up to 50 years. As a result of this agreement, a new commercial jetty with pontoons will be constructed in Wells Harbour to accommodate wind farm vessels. Added to this, the entrance channel will be deepened to enable vessels to access the harbour for a much longer tidal window than is currently possible
The document was signed by Wells Harbour Commissioners' Chairman, Dr Charles Ebrill and Scira General Manager, Mr Rune Rønvik.
Dr Ebrill said that this marks the beginning of an historic partnership and a new future for both the harbour, in terms of improved access for all users, and the town in terms of potential economic and social benefits.
"This agreement safeguards the continuation of Wells as a working port into the future," he said.
Mr Rønvik said that this signing is the culmination of work that started more than two years ago, when the project recognised the potential of Wells Harbour as a long-term operation and maintenance base for the wind farm.
"This agreement formalises our intention to develop our base in Wells, but it should also be seen as the first step in us moving towards becoming a part of the local community," he said.
The Sheringham Shoal Offshore Wind Farm is being developed by Scira Offshore Energy Limited, which is jointly owned by Statoil and Statkraft. Statoil will be the operator for the project during the development phase.
For further information please contact:
Sheringham Shoal Offshore Wind Farm, PR and Communication Manager, Sue Vincent on mobile: 0776 8508742 or email: info@scira.co.uk or The Port of Wells Harbour Master, Robert Smith on mobile: 0777 5507284 or email: harbouroffice@wellsharbour.co.uk