Royal mention for Sheringham Shoal
The Norwegian King singled out the Sheringham Shoal project as a key example of the close technological and business cooperation between Norway and the UK during his speech at a dinner for the Prince of Wales and Duchess of Cornwall in Oslo this week.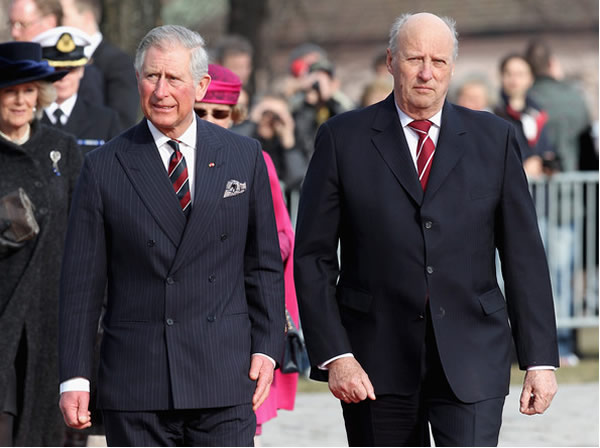 Prince Charles, Prince of Wales with King Harald of Norway in Oslo this week. The King praised the Sheringham Shoal project as an example of the cooperation between their two countries.
Prince Charles and Camilla visited the nation as part of the Queen's Diamond Jubilee celebrations and Norway's King Harald took the opportunity to confirm that the seas remain vital to both countries with the North Sea having been a gateway between Norway and Britain for many centuries.
"In the 1960s and 70s offshore production of oil and gas became a major factor in our economies and will remain so for years to come," he said. "Today we are finding new ways of harvesting resources from the sea with offshore wind production."
He then went on to give the example of Sheringham Shoal and the fact Norwegian companies Statoil and Statkraft joined forces to establish the wind farm that will supply clean energy to more than 200,000 British homes.
He added: "It is safe to say that relations between our countries are enduring, vibrant and ever expanding."
Issue Date: 23-03-2012