News Archive
/ Last construction vessel leaves Sheringham Shoal site
Last construction vessel leaves Sheringham Shoal site
For almost three years, North Norfolk residents and visitors have seen a wide assortment of different sized and shaped vessels working on the construction of the Sheringham Shoal Offshore Wind Farm. Today the last of those vessels sailed out of the Greater Wash as construction on site is now fully complete.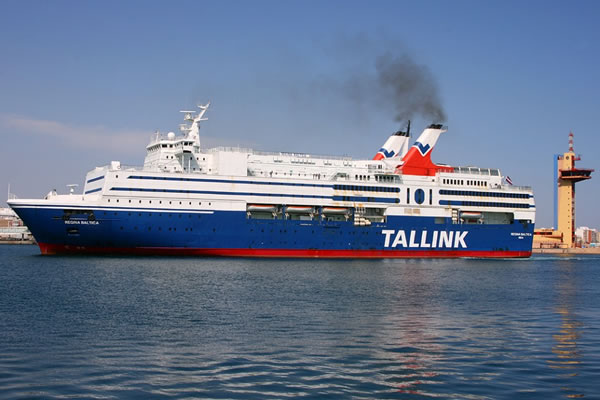 Regina Baltica is the final construction vessel to leave the Sheirngham Shoal site.
Former cruise ferry, the 145m Regina Baltica arrived on site in April this year to be temporary home to wind farm workers installing and commissioning the project's wind turbines and electrical infrastructure.
The vessel catered to around 100 workers at a time, and those on board were met with facilities that included single-berth cabins, cafeteria, restaurants, conference and meeting rooms, lounge areas and a sun deck.
The wind turbines were installed by September, with rock placement for scour protection complete and export cables buried around the same time. For the past two months, the focus has been on the final commissioning tasks including the completion of checklists on each turbine and management of the 500-hour service run required to enable their hand-over the operations team.
The last punch items - also known as, snaggings - on the project were signed off this week, enabling both the workers and the vessel they resided in during their work rotas, to move on to new projects.
From today a tightly-knit team of 60 staff at Scira Offshore Energy, working closely with Siemens UK, will operate and maintain the wind farm from its soon-to-be completed headquarters just three miles south of Wells-next-the-Sea.
Scira's General Manager, Einar Strømsvåg said of the lifecycle of a wind farm, Sheringham Shoal is now entering its longest phase - operation.
"As we farewell the last vessel and acknowledge that construction is fully complete, we can now proceed with the exciting business of running a wind farm," he said.
Sheringham Shoal is owned equally by the two Norwegian energy leaders through joint-venture company, Scira Offshore Energy Limited.
For further information: Scira Offshore Energy, Liz Hancock on mobile: 07557 264326
Issue Date: 18-12-2012