More than 700 to Scira stand at Greenbuild
The Scira stand at last weekend's Greenbuild event at Felbrigg Hall, Norfolk attracted more than 700 visitors who were eager to find out about wind energy in general and the Sheringham Shoal project in particular.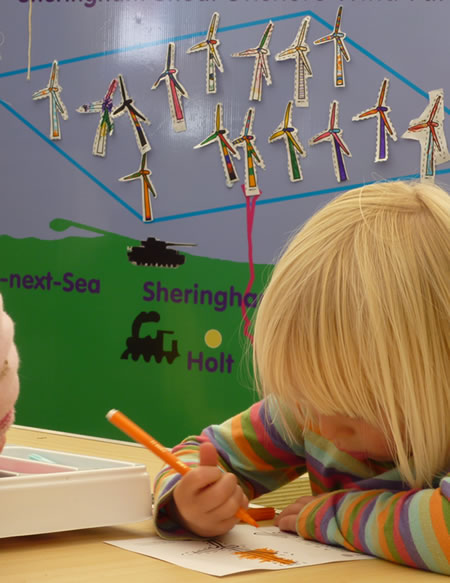 Colouring in a wind turbine at the Sheringham Shoal stand
They received information packs, watched the latest project film and took the opportunity to ask the on-hand experts a wide range of questions, while children were able to enter a colouring competition.
Project Director Rune Rønvik said that it is clear many people along the Norfolk coast are following the project closely with a number of visitors stating they have keenly watched the "Svanen" from shore since it started the foundation installation in June.
The Sheringham Shoal project was the major sponsor for the event.