Two reactors arrive at Salle substation
The two reactors for the new substation under construction at Salle, near Cawston, arrived on site this week.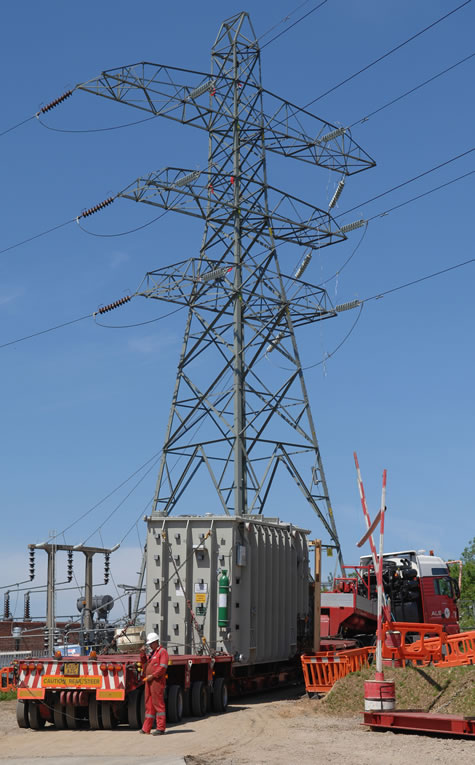 One of the reactors arriving at the Salle substation.
Fabricated in Turkey by contractor AREVA T&D, the 60MVAr reactors are both 8 metres long and 4 metres high, so required special transportation by Abnormal Load Engineering Ltd. from the docks at Avonmouth in Bristol.
The 63 tonne reactors have now been installed at the substation, which is on track for completion and commissioning by the end of this year.