Operating and maintaining the wind farm
The wind farm needs ongoing maintenance to ensure the blades keep turning and the turbines keep generating power. This takes a team of highly skilled people with varying technical disciplines working in close cooperation. The Sheringham Shoal team is based at purpose built offices and stores, Wind Farm Place, just outside Wells-next-the-Sea.
O&M base
Completed in January 2013, Wind Farm Place is the purpose built Operations & Maintenance Base for the Sheringham Shoal Offshore Wind Farm, situated 3 miles south of Wells-next-the-Sea. A low energy consumption building, Wind Farm Place comprises 900 square feet of office space, and 400 square feet of warehousing.
The Sheringham Shoal team moved into their new permanent home in February 2013, and it is from Wind Farm Place that all operational and maintenance activities are planned and coordinated. The large storage facility is used for spare parts and tools.
The base is home to approximately 60 permanent employees including engineers, marine coordinators, planners and support staff. It is from here that the wind turbine technicians transfer offshore.
The wind farm technicians arrive for a 30 min safety briefing before departing by mini bus for the Outer Harbour in Wells-next-the-Sea where they board a personnel transfer vessel for their 60 minute journey to the wind farm field.
All field logistics are coordinated from Wind Farm Place. Scira has a sophisticated marine coordination centre which monitors the weather conditions using three weather forecasting systems, ensuring that technicians only transfer offshore when it is safe to do so.
The marine coordination team also constantly monitors the movements of vessels and personnel offshore, using an automatic identification system (AIS) which tracks the location of all workers and vessels in the field. The marine coordinators also maintain contact with the vessels in the field by VHF Radio. Specialist IT equipment has been installed at Wind Farm Place to ensure these vital communication lines are constantly available.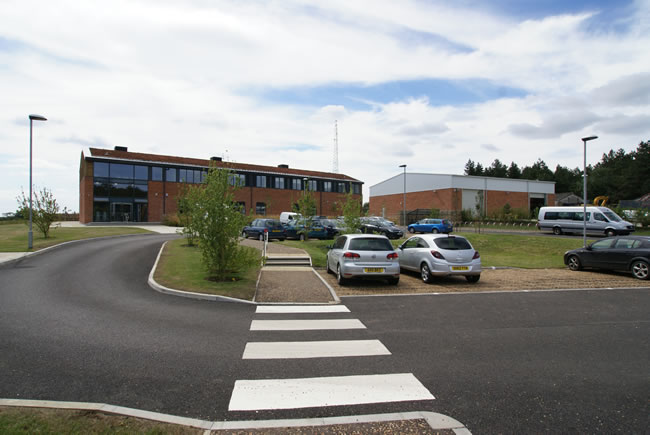 Wind Farm Place
Turbine Maintenance
As well as providing and installing the 3.6MW turbines, Siemens has a five year service contract with Scira to maintain and repair the giant machines under warranty. Siemens employ up to 50 people including around 40 skilled wind turbine technicians, plus office based maintenance planners and administrative staff.
The primary responsibility of the Siemens' dedicated team is to ensure that each of the 88 turbines has a full service – including oil changes, gearbox and generator alignment and filter replacements - every year. Each service takes between four and five days to complete, and usually involves a four man team. The Siemens team also take care of corrective maintenance of the turbines, with a sophisticated SCADA system monitoring the wind farm 24 hours a day, 7 days a week.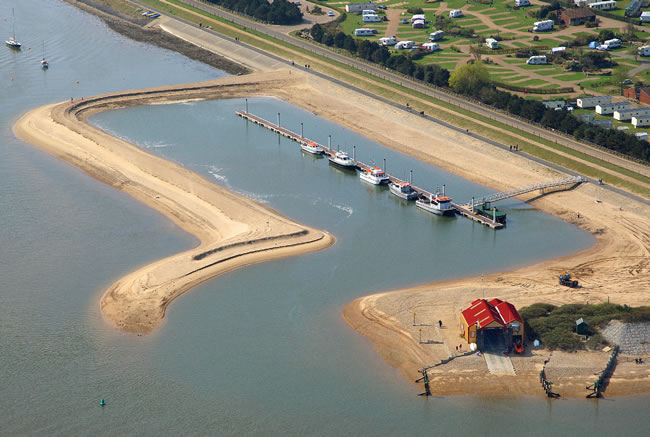 Outer Harbour at Wells-next-the-Sea